About Ralph Singh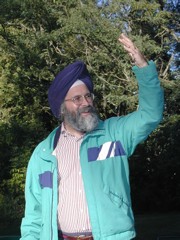 Home  315-68...
Mobile 315-44...  
This email address is being protected from spambots. You need JavaScript enabled to view it.
I'm Ralph Singh, your host on this site.
Read my full biography
At age 22, I followed my inner Voice on a classic spiritual quest for Truth and came face to face with the One who appeared to me in a remarkable Vision in New York. His name is Baba Virsa Singh ji of Gobind Sadan, and He is arguably one of the greatest spiritual beings to have walked this earth in recent history.

I lived at Babaji's feet in India for 6 years where he taught me to follow the most difficult path of all – leading a spiritual life while fully engaged in the trials an challenges of everyday life: marriage and raising a family, running a business, and serving in community projects aimed at alleviating the problems of the world.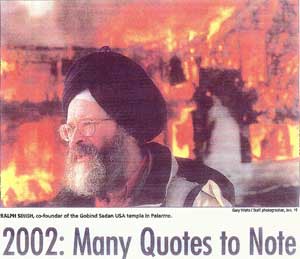 One seminal event required me and our local community to put our faith on the line. Following September 11th, 4 teenagers torched our place of worship north of Syracuse, N.Y. thinking we were Bin Laden supporters. We went public with a powerful statement of forgiveness from Baba Virsa Singh which drove out the hatred and opened the door for healing. It galvanized the community.
Now I'm a grandfather with 2 grown sons and my wife Joginder of 35 years. I have sold my primary business and devote most of my time to writing, speaking, and trying to develop solutions to the world's problems.
There is much to be thankful for, much to forgive, and so much to learn as we move along our path.
Thanks for joining me. Let's make it fun.